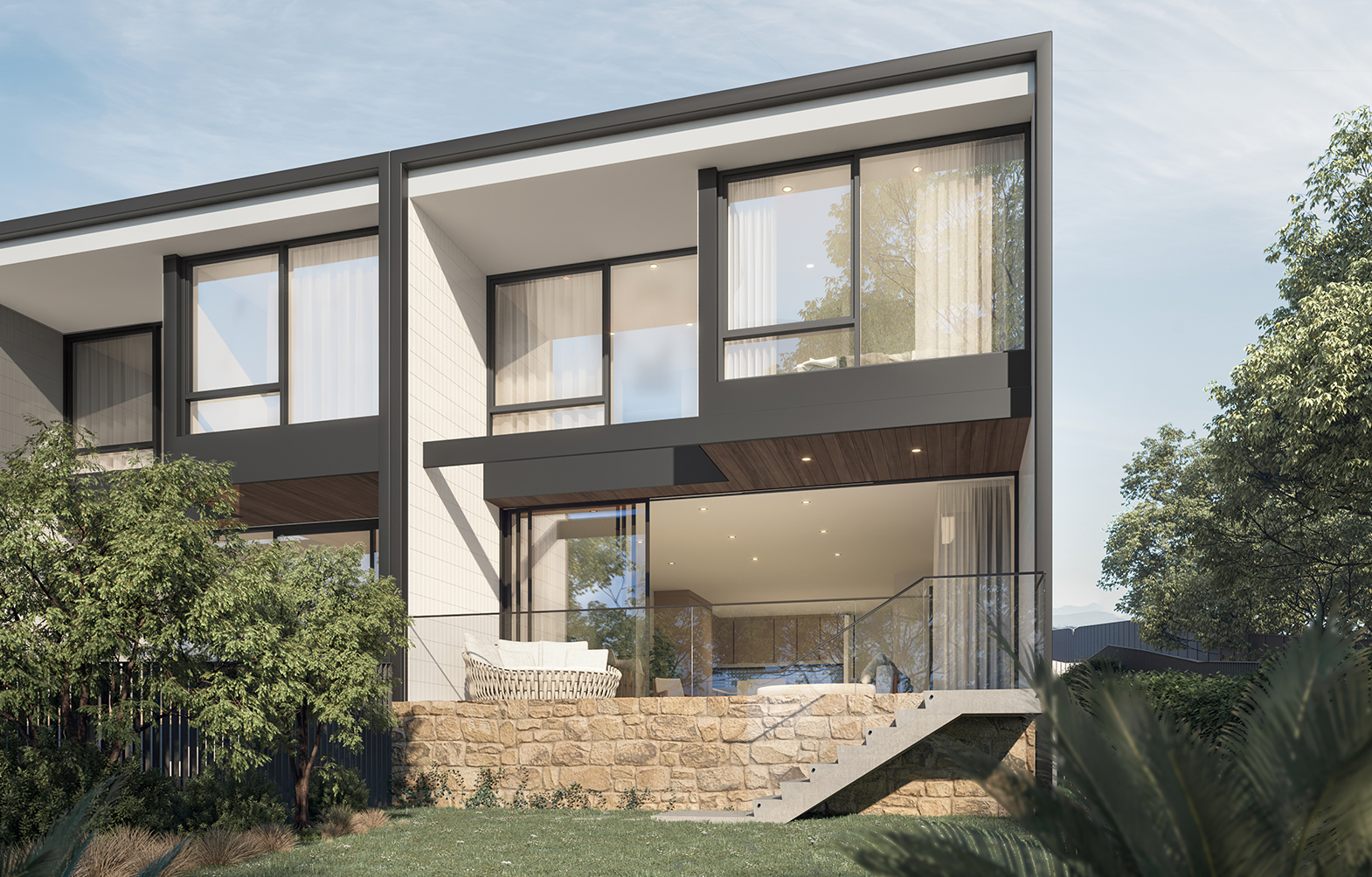 tree homes
The three different building typologies of The Lawson Terraces have distinct identities yet are all defined by the local landscape and context to create a real sense of place. Their built form steps down to follow the sloping topography and natural bushscape, opening the residences to views and solar access.
Drawing inspiration from classic Mid-Century Modern architecture fused with Japanese minimalism, their simplicity is made all the more intriguing by the use of beautiful textural elements such as timber and stone. Secluded at the rear of the site fronting Flat Rock Gully, the six four-bedroom Tree Homes take in uninterrupted bushland views. Private landscaped gardens with direct reserve access envelop them in greenery, with the two end residences featuring expansive wraparound lawns.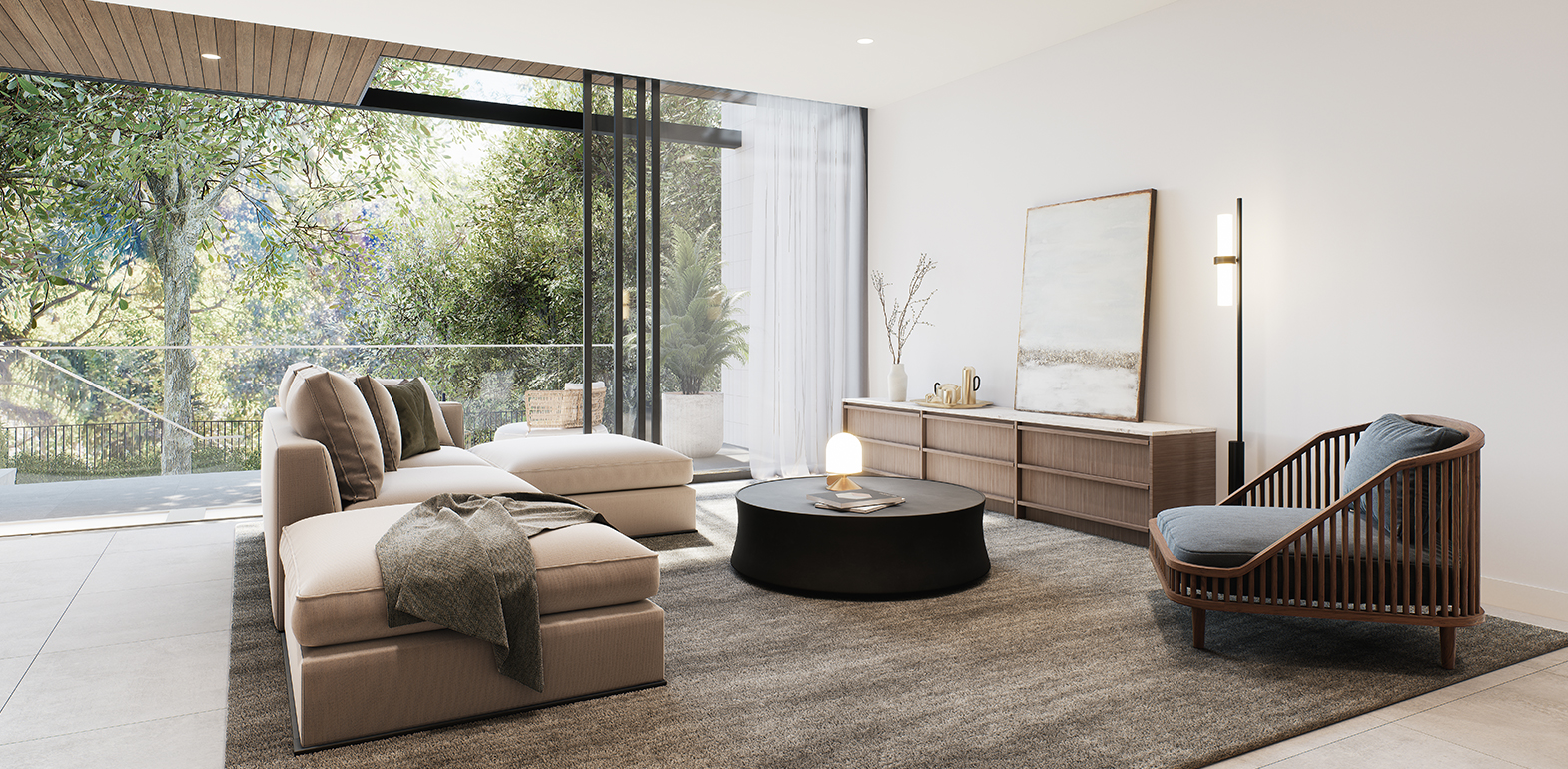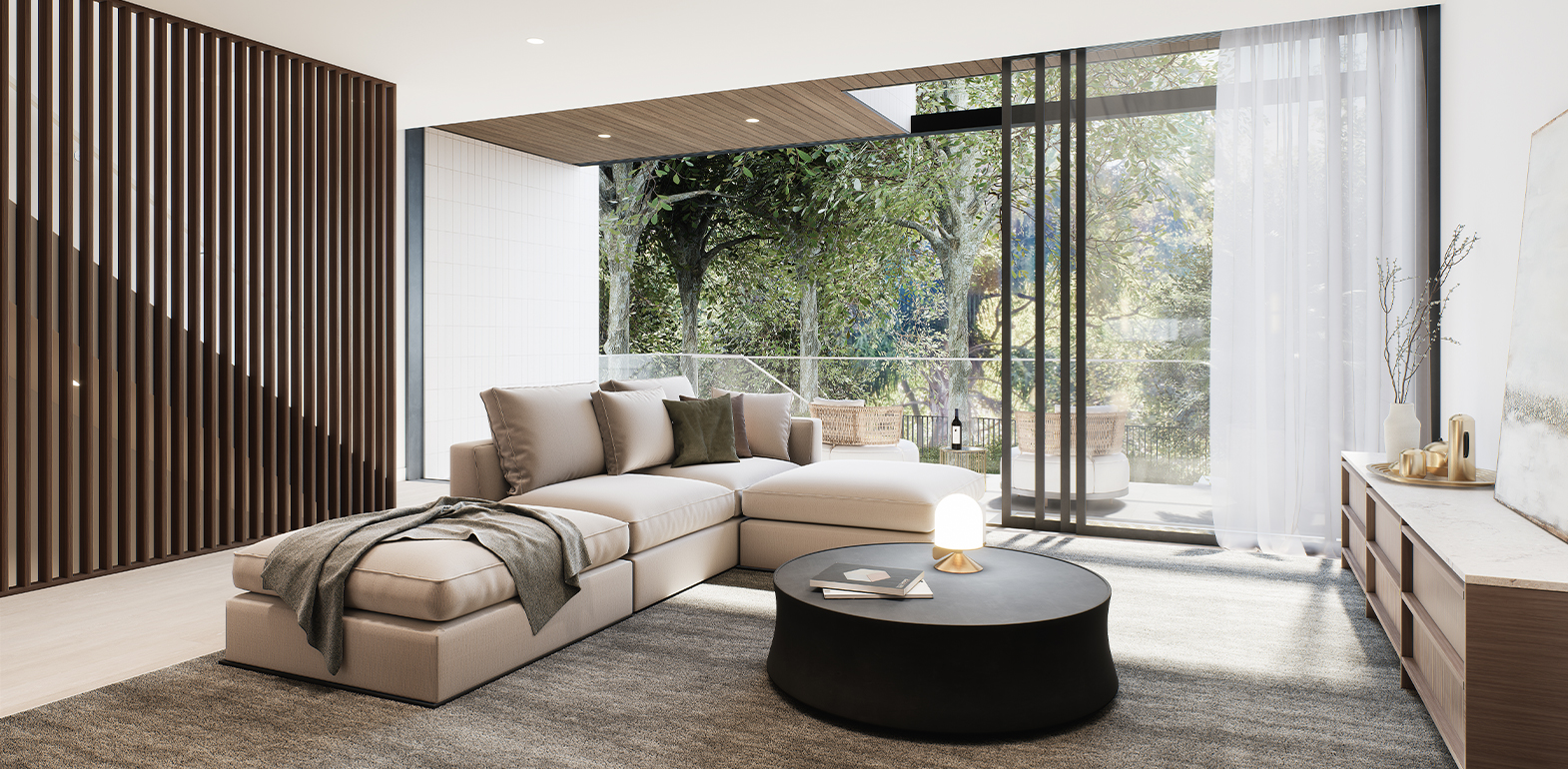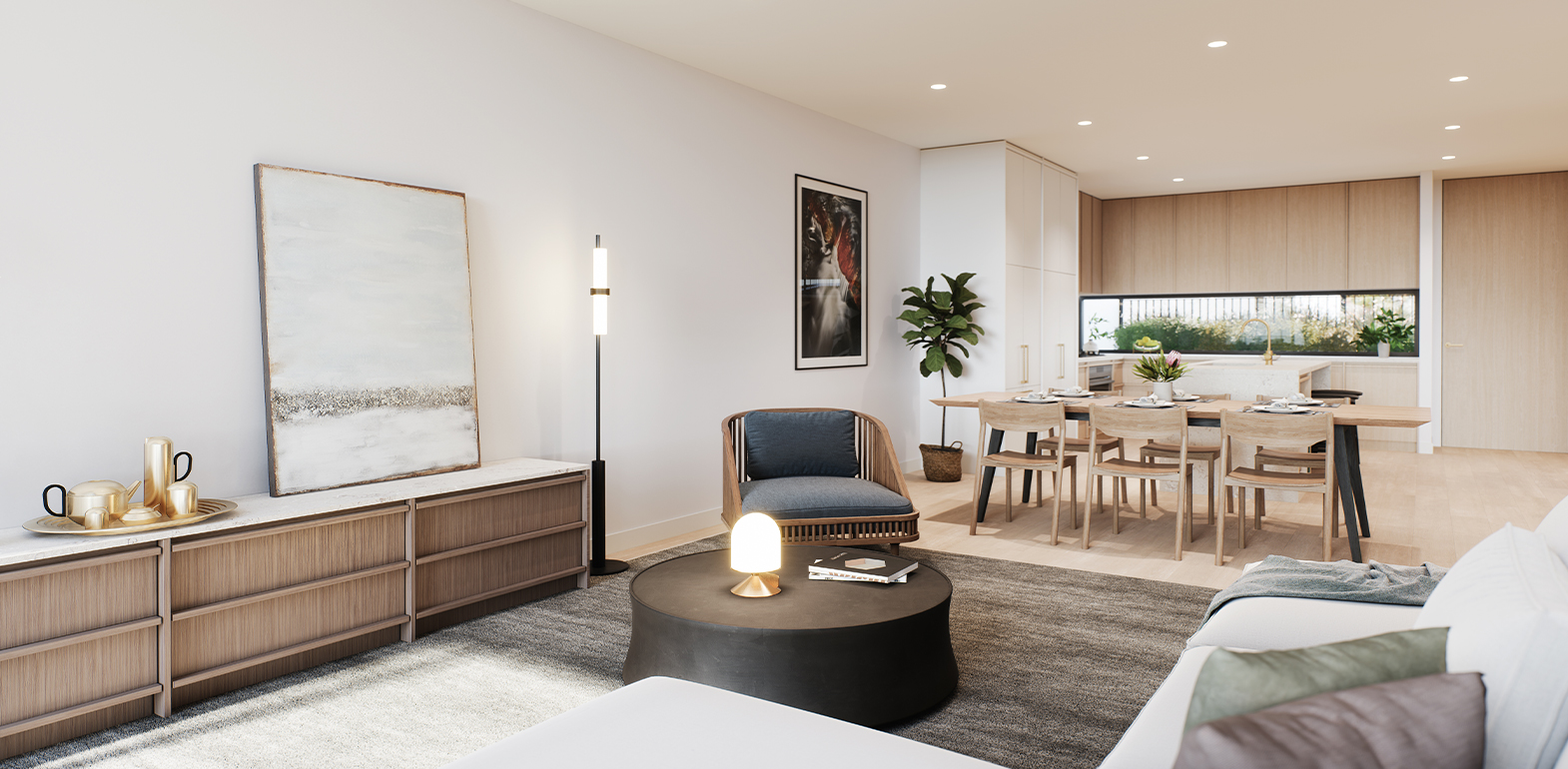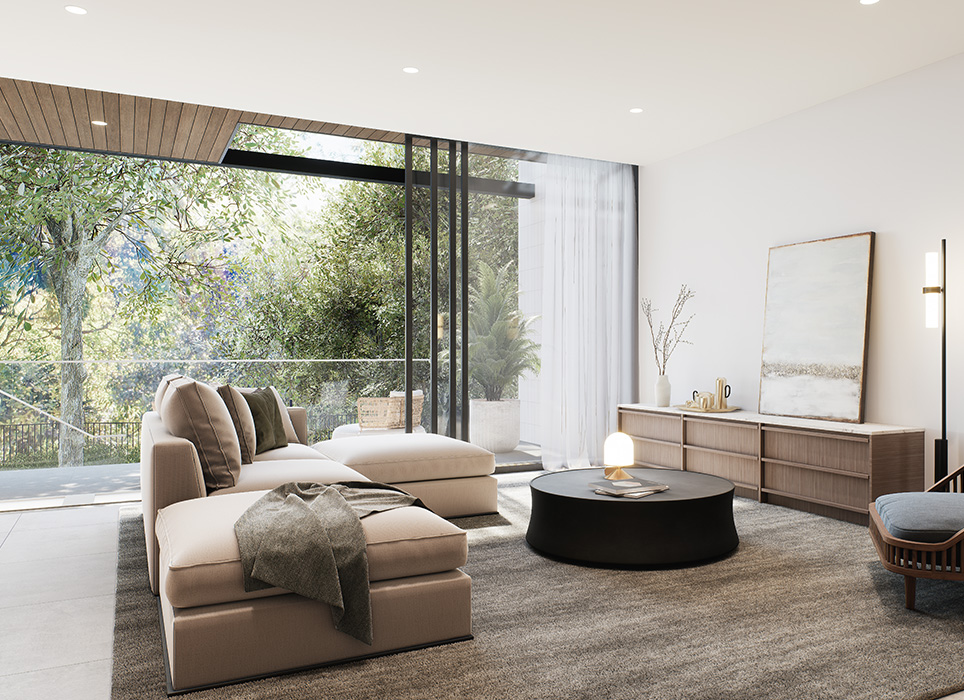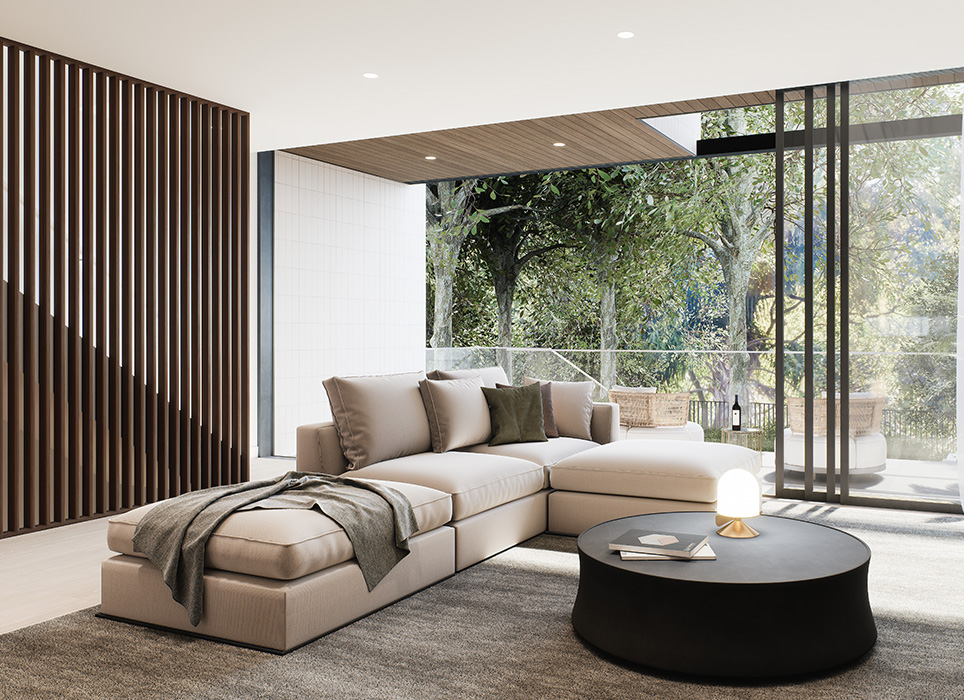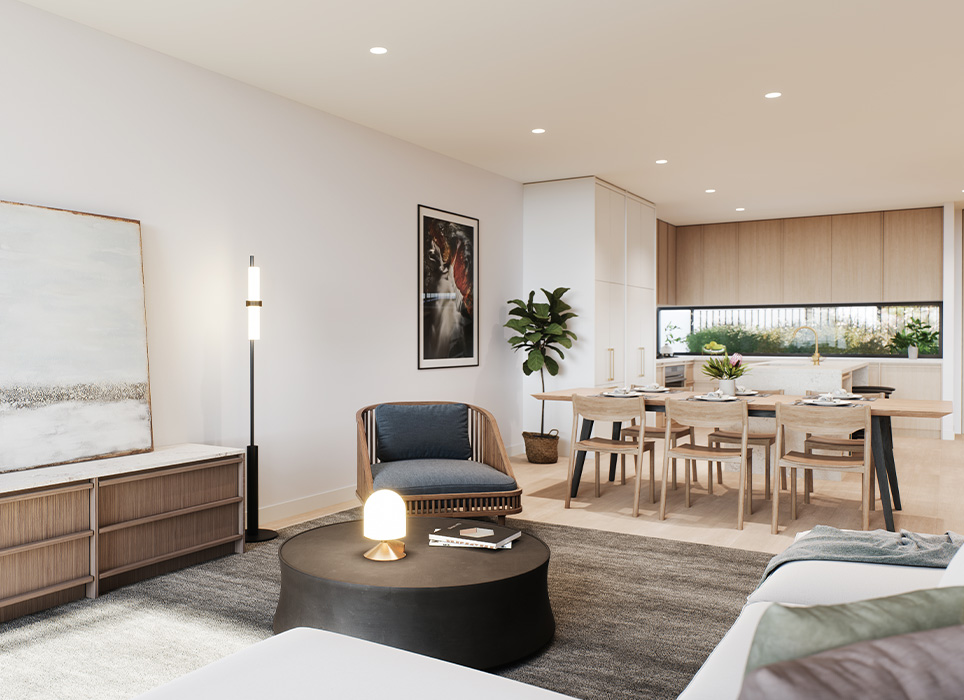 Like every residence within The Lawson Terraces, the Tree Homes are graced with a beautiful, layered materiality. Large-format tiles in the entertaining spaces create a strong aesthetic, with the option to add elegant limewashed oak timber flooring if desired. Zoned ducted air conditioning and cross-flow ventilation keep the homes temperate year round.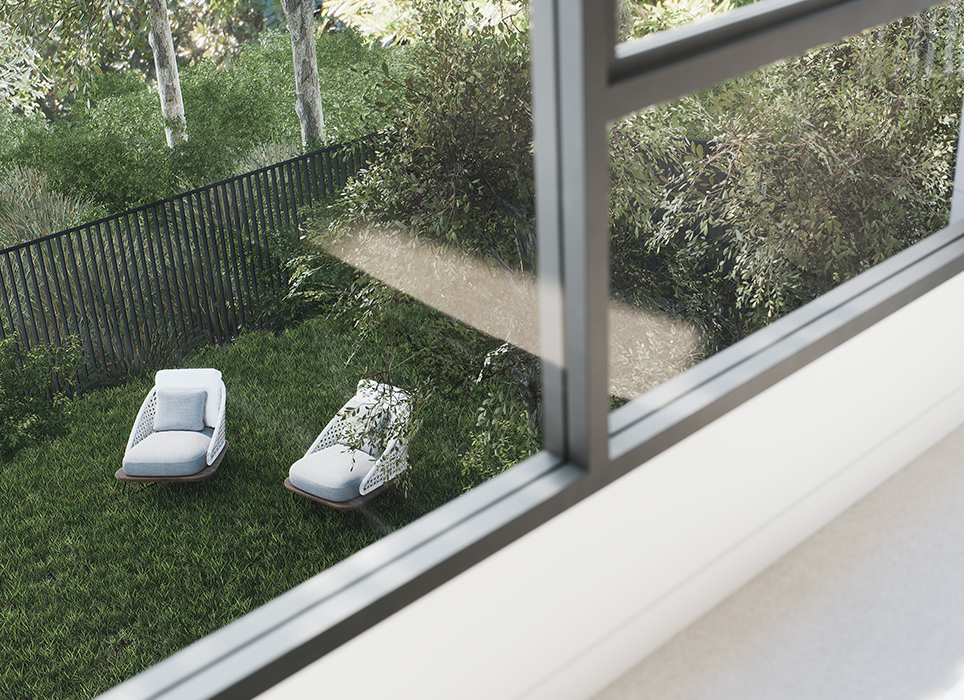 leafy tree vistas
Designed to create a seamless indoor/outdoor experience, the Tree Homes feature fluid kitchen, living and dining spaces extending to the private north-facing gardens. Bushland views are captured from the moment you walk through the front door, giving a sense that you're far from urban life, with the reserve as your backyard. Leafy tree vistas provide a tranquil bedroom outlook.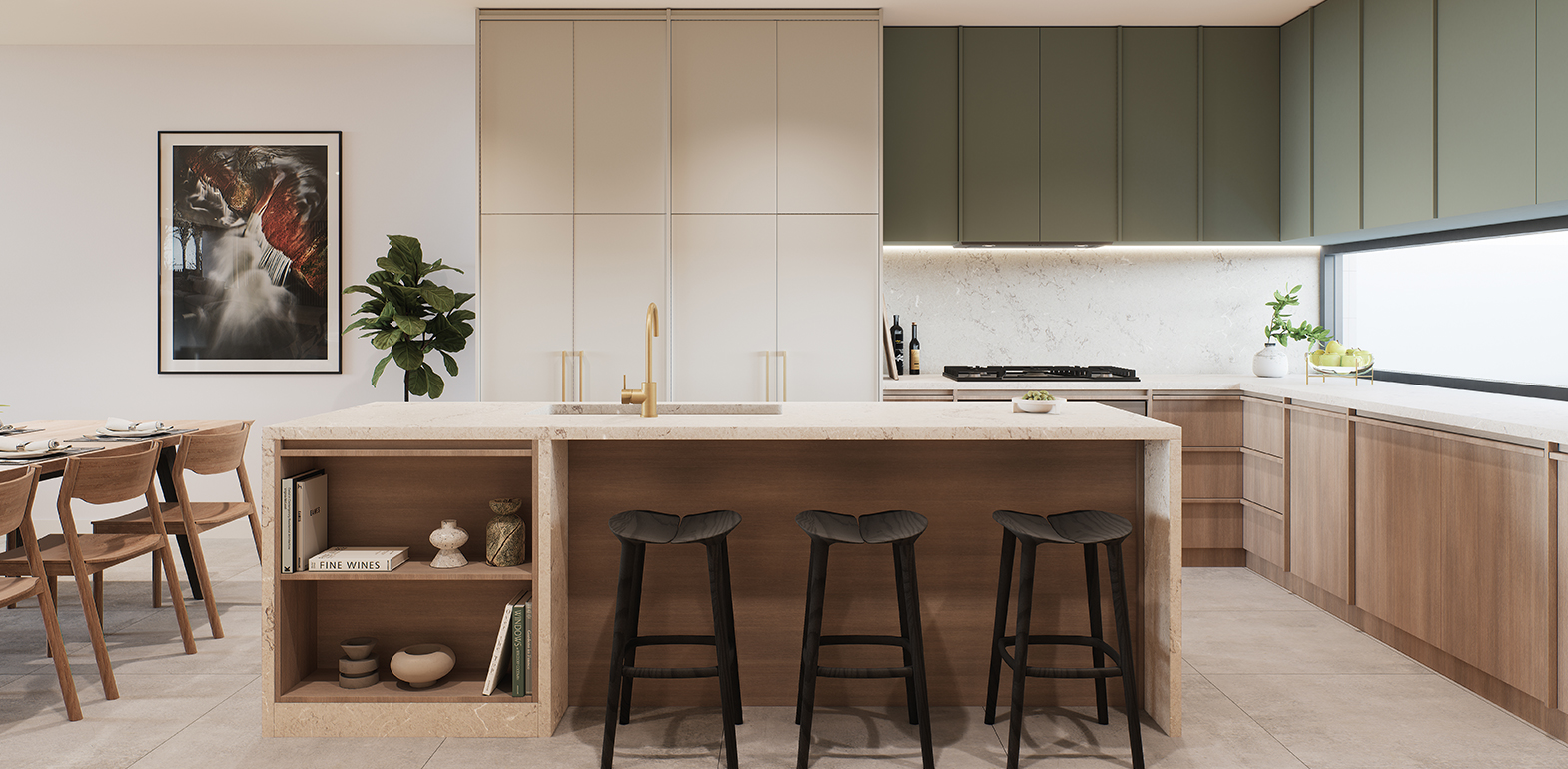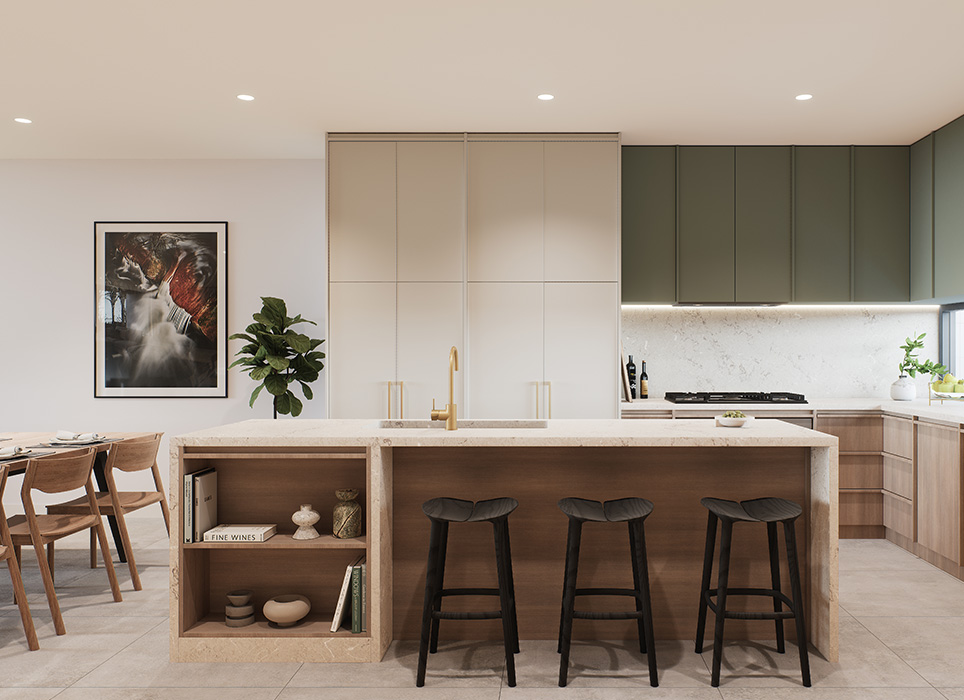 Kitchens throughout The Lawson Terraces are offered in a choice of two harmonious colour schemes, both inspired by the hues of the natural surroundings. Sandstone is an elegant neutral palette with plenty of texture that picks up the pale golds, browns and soft whites of the gully's rocky outcrop. Blue Gum reflects the muted greens and greys of the native eucalypt forest.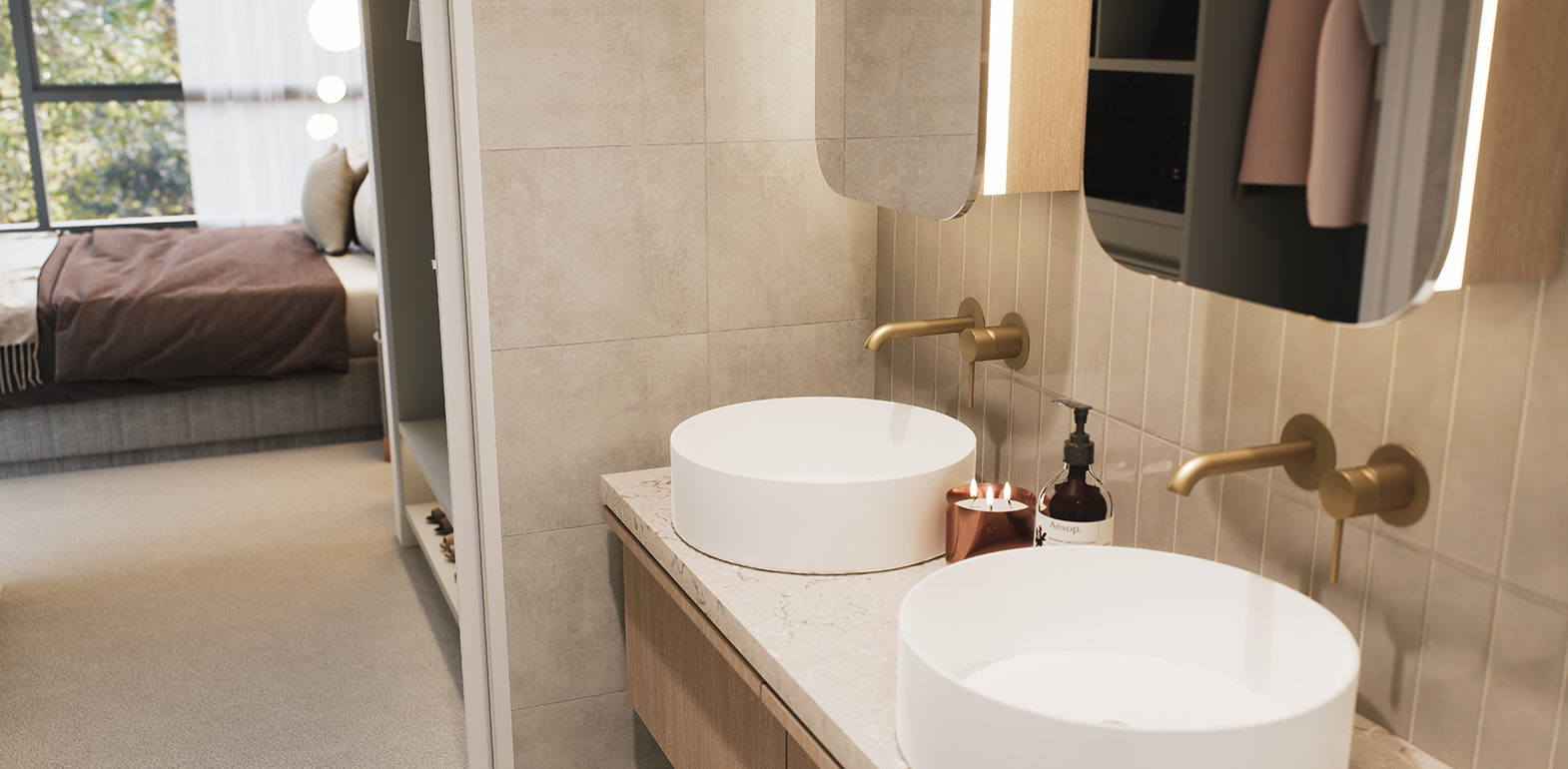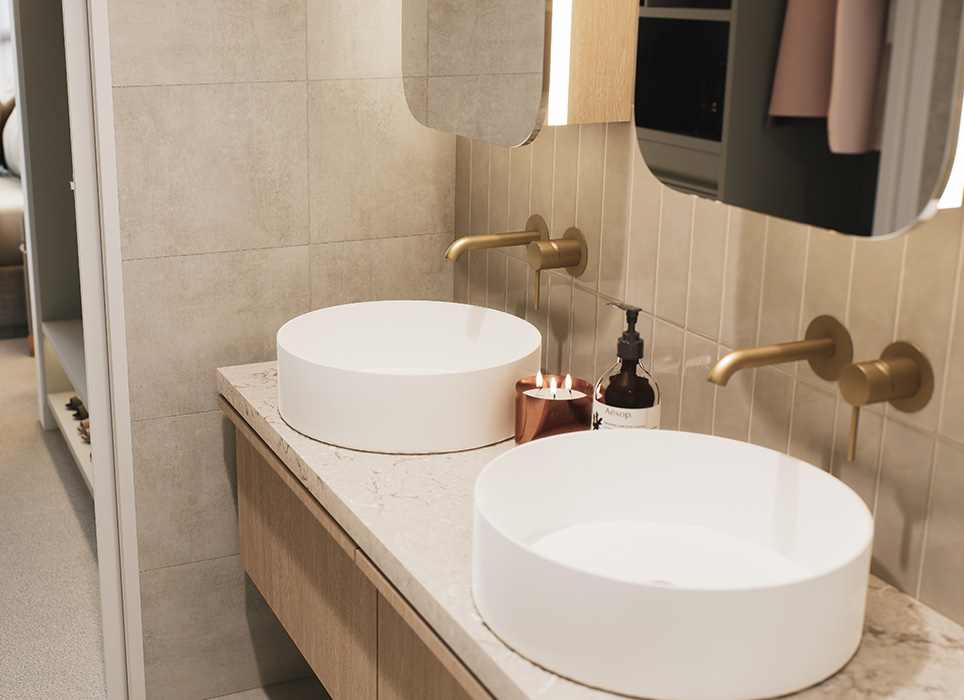 Bathrooms have been designed to incorporate the Japanese principle of Fukinsei, the idea of controlling balance in a composition via irregularity and asymmetry, which is a central tenet of the Zen aesthetic. While thoroughly modern, there is nothing stark or austere about these spaces, instead they're tranquil, calming and layered.
enquire now
submit Your details to find out more or call
Tim Abbott 0425 285 833 | Office 02 9969 1500